Heart Healthy Choices for any Catering Event or for your own Personal Needs
HEALTHY LIVING

We have developed a menu focused on Healthy living.
"Do you know someone who has a hard time cooking for themselves, or someone who just does not have the time to cook healthy, or are you getting tired of fast food drive thru's ?" Let The Culinary Experience & Catering do all the work.
Pick category Above, or Scroll Below for All Options
Heart Healthy Herb Chicken with Vegetables and Tomato Accompanied by Whole Wheat Pasta Topped with Marinara!
Heart Healthy Spinach Stuffed Tilapia Accompanied by Mango, Ginger, Jasmin Rice!
Heart Healthy Italian Meatloaf with Roasted Herb Parmesan Potatoes and Vegetable Quinoa!
Heart Healthy Roasted Corn Crab Cake with Quinoa, Carrots, and Roasted Corn!
Heart Healthy Seared Salmon with a Citrus Dill Sauce, Roasted Garlic Smashed Potatoes, and Zucchini with Tomatoes Oreganato!
Heart Healthy Seared Chicken with a Strawberry Salsa accompanied by a Tex Mex Rice Pilaf & Stewed Zucchini!
Heart Healthy Beef Stroganoff accompanied by Parsley Elbow Noodles & a Fresh Baked Dinner Roll!
Heart Healthy Grilled Chicken Breast Topped with a Strawberry Salsa Accompanied by a Fresh Garden Salad, & a Vegetable Rice Pilaf Tower
Heart Healthy Seafood Alfredo Florentine over Fettuccine over Fettuccine accompanied by a Fruit Nectar & Roll!
Heart Healthy Bay Scallop Alfredo over Penne Pasta & Spinach!
Heart Healthy 90 Percent Classic Meatloaf with a Sweet Carolina Sauce, Baked Sweeet Potatoes,& Zuchini Oreganato with Tomatoes!
Heart Healthy Pork Tenderloin with Roasted Pork Gravy Yoke Free Egg Noodles & String Beans!
Heart Healthy Spaghetti & Meat Balls with Garden Fresh Celery Sticks!
Heart Healthy Sweet and Sour Five Spice Pork accompanied by Sesame Grilled Vegetables & Ginger Lemon Wild Rice!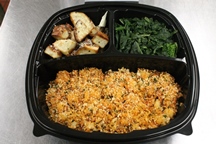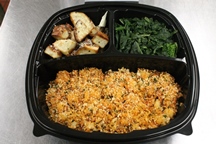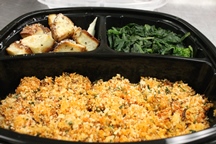 Heart Healthy Baked Scallops with Roasted Parmesan Tomatoes & Spinach!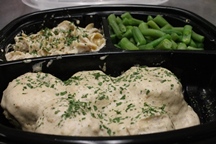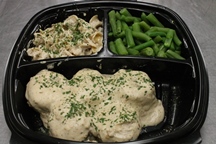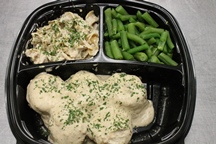 Heart Healthy Classic Swedish Meatballs with Whole Wheat Yokeless Noodles & Cut String Beans!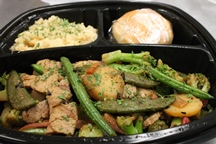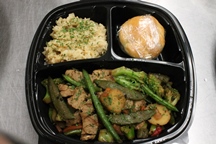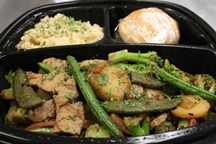 Heart Healthy Grilled Pork Tenderloin Stri Fry with Soy Ginger Jasmine Rice & Dinner Roll!
Our Healthy Living Chef has created a delicious play on apple pie and ice cream flavors with a focus of nutrition. This dish can be eaten for breakfast, lunch, dinner, or for a nutritious snack.
Bulgur Wheat: is a cereal food made from groats of several different wheat species.
The Madd Scientist; Bill Casaceli has taken this dish to a new level.
Contact Us to get started on a healthier life.
Please get in touch with us to discuss your personal needs further.